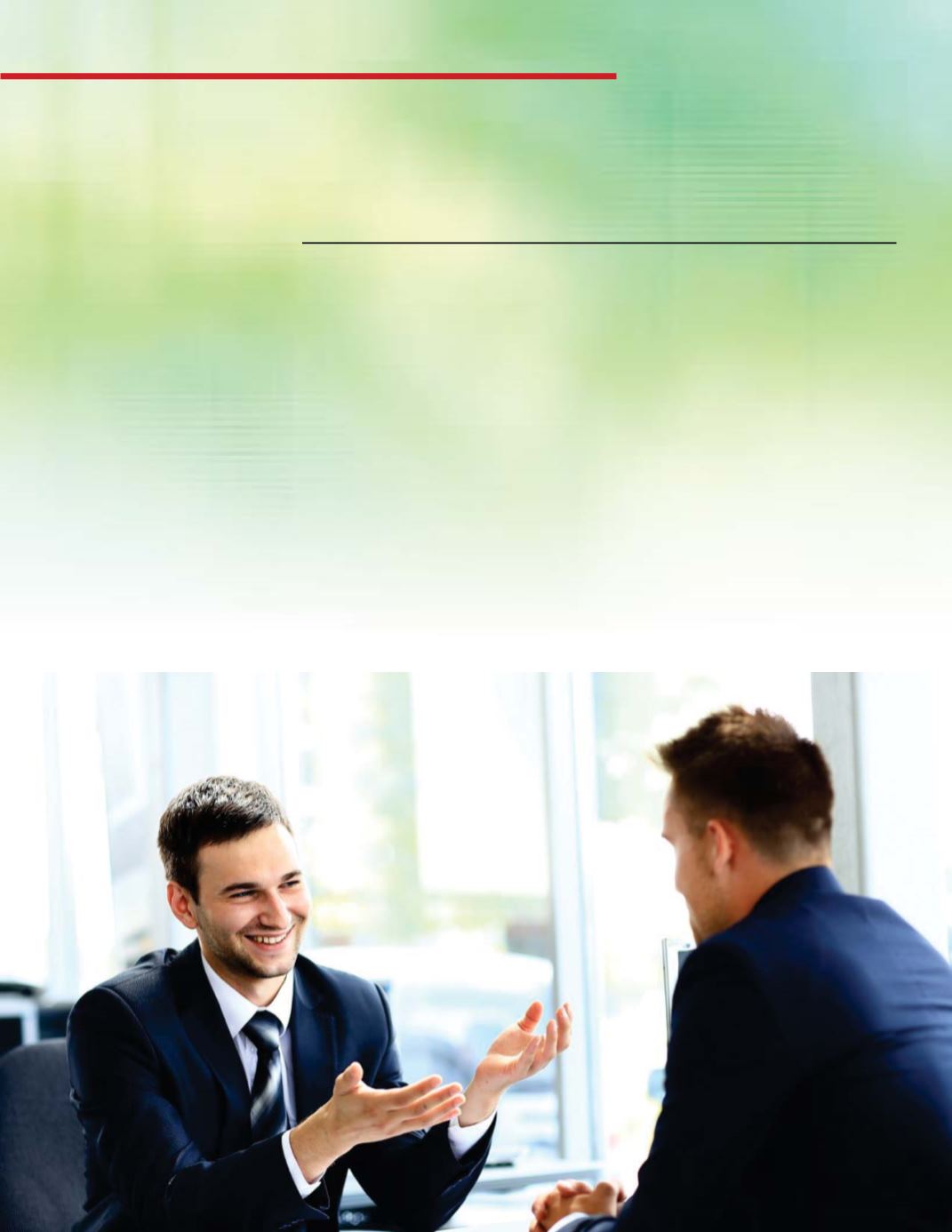 Hiring employees with a 'business strategist' mind
VHW FDQ PDNH D KXJH GL΍HUHQFH IRU D FRPSDQ\ȇV
JURZWK +RZ GR \RX ȴQG SHRSOH ZKR EULQJ WKDW
'big picture' approach? How do you know when
you are talking with a potential hire that can help
\RXU EXVLQHVV GHȴQH LWVHOI PRUH FOHDUO\ LQ WKH
market place, with your customers, with potential
new customers, even with competitors? Let's look
at the business strategist skill-set and how hiring
ZLWK WKDW IRFXV FDQ TXLHWO\ D΍HFW WKH JURZWK RI \RXU
FRPSDQ\ RU \RXU RɝFH
What does it mean to have a business-strategist
skill set?
They Think Ahead
I met a candidate recently who had purchased
season tickets for a local pro sports team games.
:KHQ WKH WHDP PDGH LW LQWR WKH SOD\R΍V IDU LQWR
WKH SOD\R΍V KH ERXJKW WLFNHWV WR WKRVH ELJ SRVW
season games. Then he found buyers for those
tickets, netting a sizable return for his investment.
Does he have a business strategist mind-set? I
think so, he knows how to make money and he
thinks ahead.
They Follow Your Industry
You've succeeded in part because you know what's
going on in your company's world, right? What
are your competitors doing? What's going on in
the market that could impact what you charge
for your products or services? Does the candidate
you are considering follow your industry's news? A
recent example is if your company is considering
whether to budget for increased aluminum prices.
The candidate should know that you probably
shouldn't, because the ingredients needed are in
huge quantities, and the biggest user, who are the
&KLQHVH DUH H[SHULHQFLQJ D ȵDW HFRQRP\ ULJKW QRZ
A person with a business strategist skill-set would
know these facts, and just being aware, impacts the
ability to skillfully budget.
They Have a Passion For Adding Value
A third piece to a candidate's story is are they
intrigued; do they have a passion for how they
add value to your business? Candidates, who
HOWTO FIND EMPLOYEES WITH A
'BUSINESS STRATEGIST' SKILL-SET
BY DAN TOUSSANT
SOAR TO SUCCESS
/
M
ARCH
2017
/
Business Acceleration Strategies