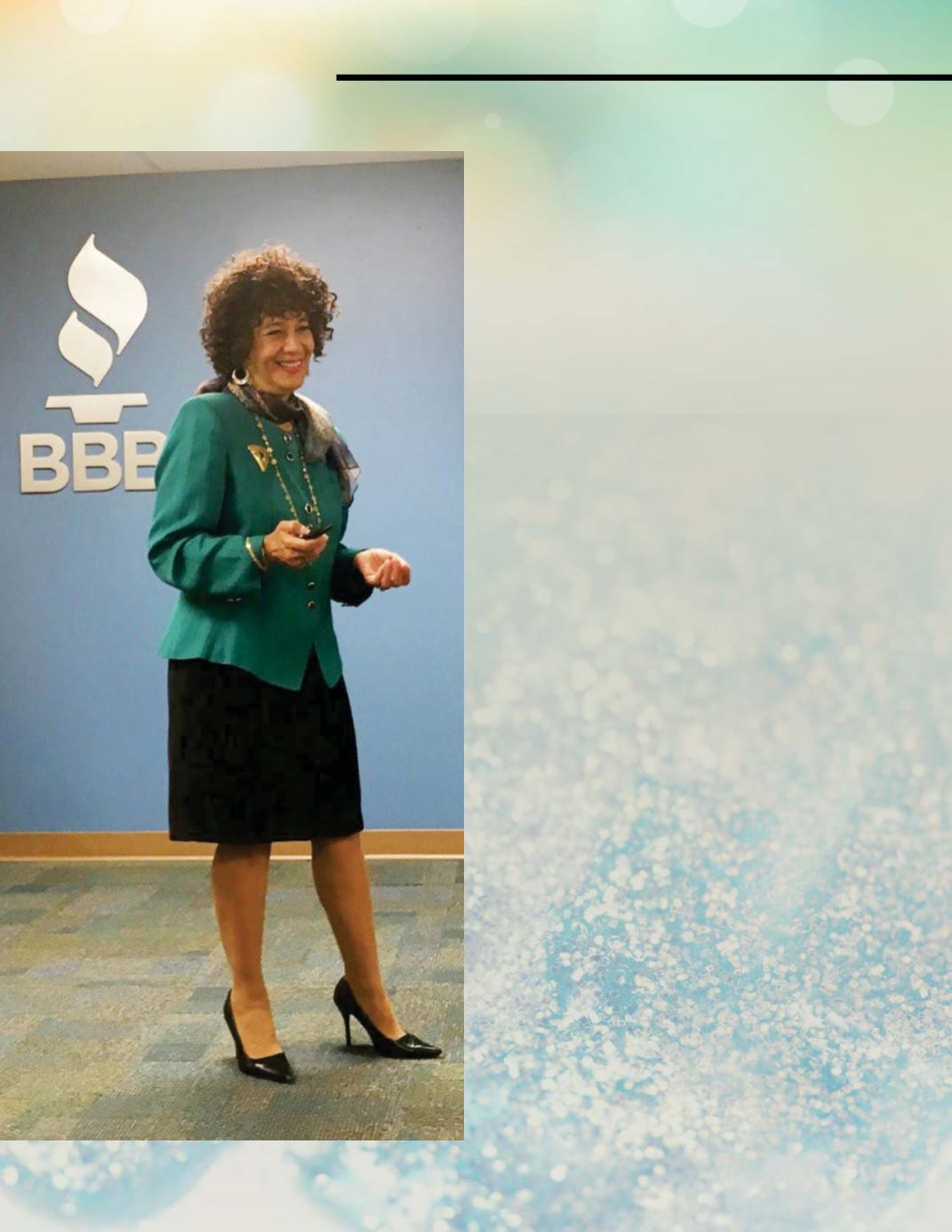 of Executive Consulting Services, Doug Pell, heard
her speak and ultimately hired her to work with his
company. Their clients were large corporations
like Lockheed Martin, Meryl Lynch and the like.
This is where she got her training as a business
coach. In 2002 Leanne branched out on her own
and develope
d Dream Achievers Unlimited.
And then devastation struck
. Here is Leanne's
story in her own words:
I met the teenager who would become my
husband when I was 11 years old! We started
dating when I was 14, and I married him when
I was 17! We were a very happy couple for 46
years; I had never been alone in my life at all.
Ζ FHUWDLQO\ GLGQȇW H[SHFW WR ȴQG P\VHOI DORQH
now! We were not the kind of couple that
stayed together after so many years because,
with all that history and kids and grandkids and
age what else are you going to do - NO! We
were extremely happy together, we loved
talking about everything with each other and
we laughed A LOT!
One Friday evening just before retiring for the
night, we were talking about all the exciting
things that were coming up; our anniversary
trip the following week, the surprise 10th
anniversary party we were throwing for one of
our sons, and the family vacation on the beach
coming up in three weeks - kids, grandkids and
all. We decided who we were going to visit the
next morning and then went to bed. But in the
PLGGOH RI WKH QLJKW P\ KXVEDQG VX΍HUHG D
heart attack and was pronounced dead in the
hospital 3 days later! Since I had never been
alone and because we were so happy together,
Ζ ȴJXUHG Ζ ZRXOG VLPSO\ FU\ IRU WKH UHVW RI P\
life! There was utter shock and disbelief,
unspeakable pain, so much anguish, broken
heartedness and incredible sorrow that I
FRXOGQȇW VHH SDVW DQ\ RI LW DW ȴUVW :KDW ZRXOG
I do NOW! How can I possibly keep living?
FAITH - FAMILY - FRIENDS - MUSIC & DANCE -
READING AND TIME all became healers for me
eventually. My husband, Lee Cannon, we called
SOAR TO SUCCESS
/
M
ARCH
2017
/
Feature Article