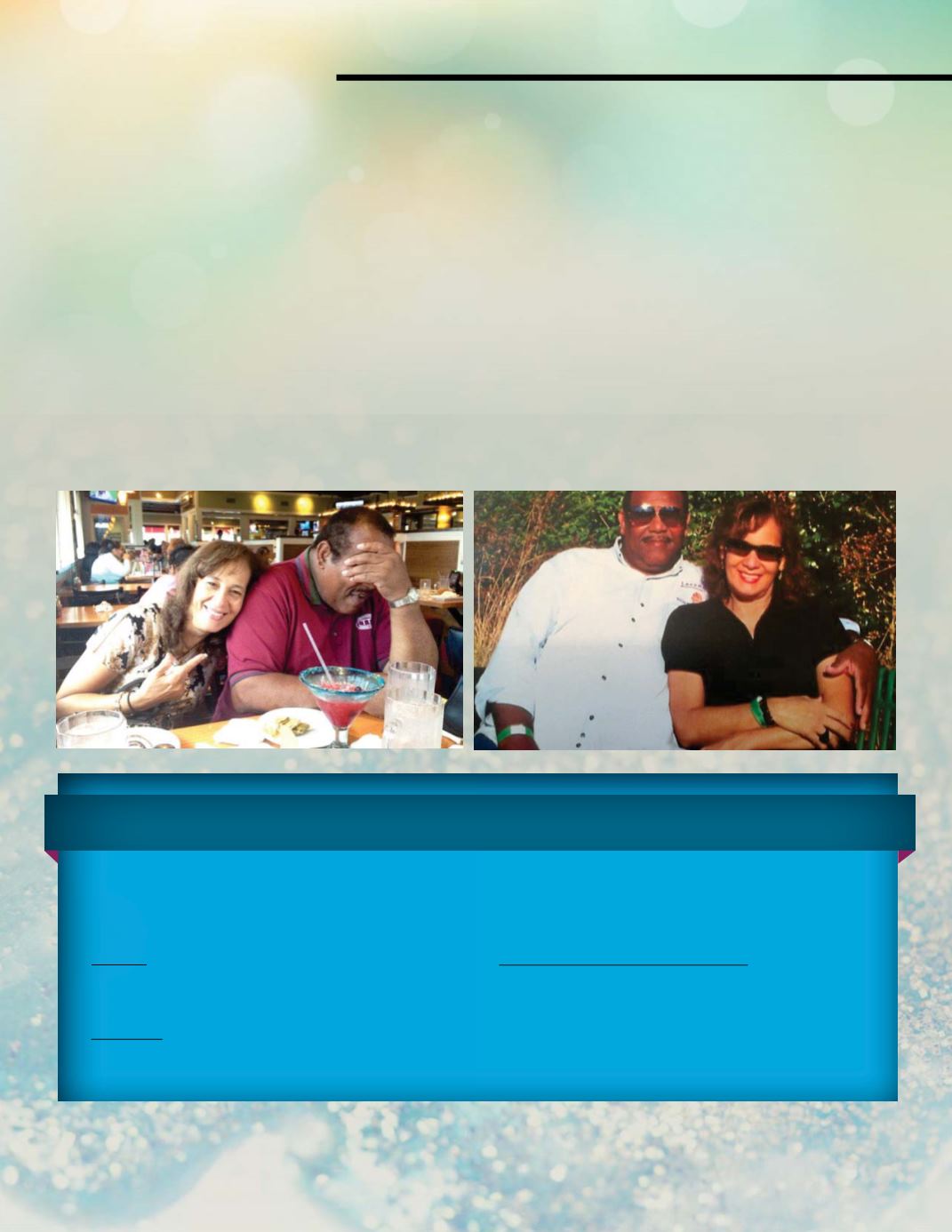 Soar to Success asked Leanne to outline three
traits that she found in successful people.
Here's what she shared:
VISION – Leanne believes you have to know
what you want before you can get it, and you
MUST write it down!
PASSION – The next trait Leanne discussed
was passion. You must be passionate about
what you are doing or you will quit! She
VKDUHG WKDW SDVVLRQ NHHSV WKH ȴUHV EXUQLQJ
even when things go wrong … as they almost
always do!
DETERMINATION/PERSISTENCE – Leanne
says that these two words go hand in hand.
Without these, it doesn't matter how good
the idea or business model is, it won't be
successful. With them, you can beat the odds
against you and succeed!
TOP 3 TRAITS TO SOAR TO SUCCESS
position to help others, because she can relate to
their situations on a much deeper level now. She
has started a group called
Divas With A Dream
Networking Group
for entrepreneurial women,
small business owners and sales professionals!
She recently added a wine and cheese evening
group to the monthly lunch schedule, and plans
to open new Divas groups in
GL΍HUHQW
locations
around the area.
Leanne is also expanding her speaking
engagements to include companies, clubs,
organizations and associations all over the country
and abroad. A new book is in the wings as well,
designed to help others going through similar
circumstances or any transitional period.
Moving Beyond Hope, a non-
SURȴW
organization that
helps people who are struggling
ȴQDQFLDOO\
to "move
beyond hoping one day things might get better" to
becoming
ȴQDQFLDOO\
independent, recently honored
Leanne as a "mover and shaker" in the Akron
community at the "Push to Prosperity" formal fund-
raisinggala. ShewasalsoawardedtheKeynoteSpeaker
Award in appreciation for her Keynote presentation,
which incorporated her dance mentioned above.
It certainly was our pleasure to interview Leanne
Cannon. Visit our website to listen to our entire
podcast with Leanne. You can reach her by email at
DreamAchieversUnlimited@yahoo.com
or Leanne@
LeanneCannon.com
or by phone at 330-400-9814.
Visitherwebsitesatwww
.DreamAchieversUnlimited.
com or
www.LeanneCannon.com
and join her email
list by texting Leanne123 to 42828.
SOAR TO SUCCESS
/
M
ARCH
2017
/
Feature Article