Read Create A Life You'll LOVE to Live, with Doc Penny and the other informative articles in this issue of Soar to Success magazine.
Penny Kowal learned, as a young woman, that things don't always go according to plan.
Married with three boys aged, two, four and six, she suddenly became a single mother. She had never considered that such a severe circumstance would enter her life, but it taught her valuable lessons of dealing with the everyday challenges three young boys can present.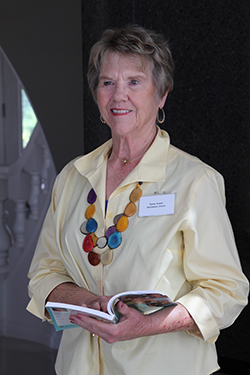 Being able to bounce back from whatever issues life was constantly throwing, plus the experience of raising three children on her own, taught her the importance of resiliency and led her to ultimately become a Resilience Coach.
Penny even completed requirements to receive her PHD, before her youngest graduated from high school. Through it all, every interesting drama taught her the secrets of dealing with difficulties
On the job training and real-life experience were the best teachers and helped prepare her to help anyone deal with any situation that may arise.
"No matter what life throws at you, I can help with a process to successfully deal with and bounce back from any unpredictable situation."
Even when her life seemed to be on track and progressing, it took another drastic turn.
Health Issues Create a Set Back
She was on track to gain tenure as a professor, when a stroke, due to stress, disrupted her life and her resilience was tested once again.
She took the opportunity to learn everything about stress. She even found that there is "Good Stress," as well as, Bad. The opportunity also gave her another chance to learn more about resilience and her ability to bounce back, after a serious debilitating life situation.
She realized that balance in your life is important and can help with coping mechanisms. Plus, resilience required persistence and stamina to meet the challenge head on.
Coaching found Penny.
She was invited to participate in a training program, but didn't realize the significant benefit she would gain from it. However, upon receiving a scholarship to attend, she accepted the opportunity and it became life-changing.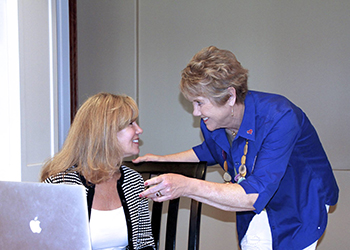 Teaching resilience for several years, Penny found that a coaching option was needed for people dealing with issues in their life. They were looking for a process and one-on-one help to deal with their personal issues.
Many issues confront an individual every day that mold and shape a person's life, and that person may become overwhelmed and lost in a sea of hopelessness. Post-traumatic stress victims especially hold onto the past, they have lost hope for the future and cannot accept the present. They need help to find more balance and a process to deal with the nightmares of their past and find new hope for the future.
"Our brains have a negativity bias. Part of helping people gain resiliency is to understand their own human physiology and how they can manage it."
Penny has been a teacher at every level of education from pre-school through secondary. She has also taught French and music and feels her current role in coaching involves a good deal of teaching.
Her Vision
Penny's vision for her business includes reaching more people from various cultures and backgrounds.
She currently works with other educators spreading her resiliency training through them to reach more people. Teachers can help their students learn her "resiliency techniques" for dealing with stress or problems in their lives.
Penny is currently working with a high school senior dealing with the stress of studying for and performing well on college entrance exams, as well as, performing well in daily studies. These situations are a huge pressure on kids, who are not trained to deal with the tension, or have a process to deal with those issues.
With this student she introduced, "Cortical Facilitation." He needed to free up his capacity to think free of any stress, by controlling breathing. There are video games that can be played to give biofeedback, so the student can get the correct feeling. He now understands and has a feeling of calmness to easily gain creativity and concentration. Giving him the instant feedback he needs to perform at this best.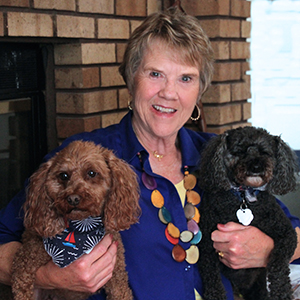 Penny is in a very good place right now, with her coaching business and 30-year marriage to her husband, Frank.
"My husband is very generous, warm-hearted and kind, who loves animals and kids. He is an extrovert and I am an introvert. We are both able to see the best in each other."
She is able to interact with clients in a variety of methods. Given modern technology and skype, she even works with clients internationally.
If you would like to learn more about her "Resilience Processes" and "Creating a Life You'll Love to Live," visit her website at: https://docpennykowal.com/
Click on the button and receive a free complimentary consultation with Doc Penny.
Penny Kowal has combined her formal education with her real-life experience to create a coaching program to help deal with life's challenges. She can help anyone fight through doubts, depression and personal issues.