Everyone approaches the year-end holidays in a different way. I look forward to family time, a little sparkle and polish, laughing at ugly sweaters and baking (and eating!) cookies with my family.
Holiday are important times for your career too. Contrary to public opinion, job search continues unabated during the holidays. The holidays, especially that week between Christmas and New Year's, are a great time to connect with hiring managers who might be stuck in the office working while it is quiet. The perfect time to finally get that private conversation with a key decision maker.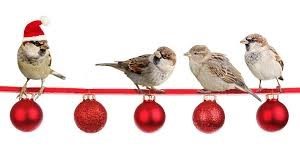 It is also a time for reflections, a great time to ask yourself deep questions about what you want to be when you grow up or what you are willing to do to get what you want. It seems like there is little time for deep thinking in the whirlwind of everyday life.
In November and December I work on my personal and professional strategic plan. I confer with my colleagues and family to identify open issues and needs to address in the upcoming year.
I have been doing this for many years. As a result, I traded Corporate America for my own consulting practice. I structured my business around the telephone and computer to give me the greatest amount of flexibility. Then my husband and I took off on a boat for almost five years. Many of my clients had no idea I conducted my business while floating around on our boat, Good Karma. It was my personal secret (and joy!)
None of that would have been possible without careful, thoughtful consideration of my personal and professional goals, putting ideas into action and of course, a little luck. I never won the lottery (although that would have been fun). It took hard work, lots of planning and determination to get what I want.
You can too.
Here are some questions to consider this holiday season:
Am I living the life I want to be living?
What would I do with my life if I knew there were no limits?
What resources do I need to finance my dreams? Where can I get those resources?
What am I willing to do to get what I want?
What is one thing I could start doing today to move towards my goals?
After thinking deep thoughts it is time to get practical. Let's turn those wishes into actions. Set dates. Hold yourself accountable to fulfill you plans.
You can do it!
When it is time to get practical, I can help. Check out our free guide, How to Avoid the Top 5 Mistakes with Resumes, for practical ideas to create job search tools to move your career forward so you can live the life you want!