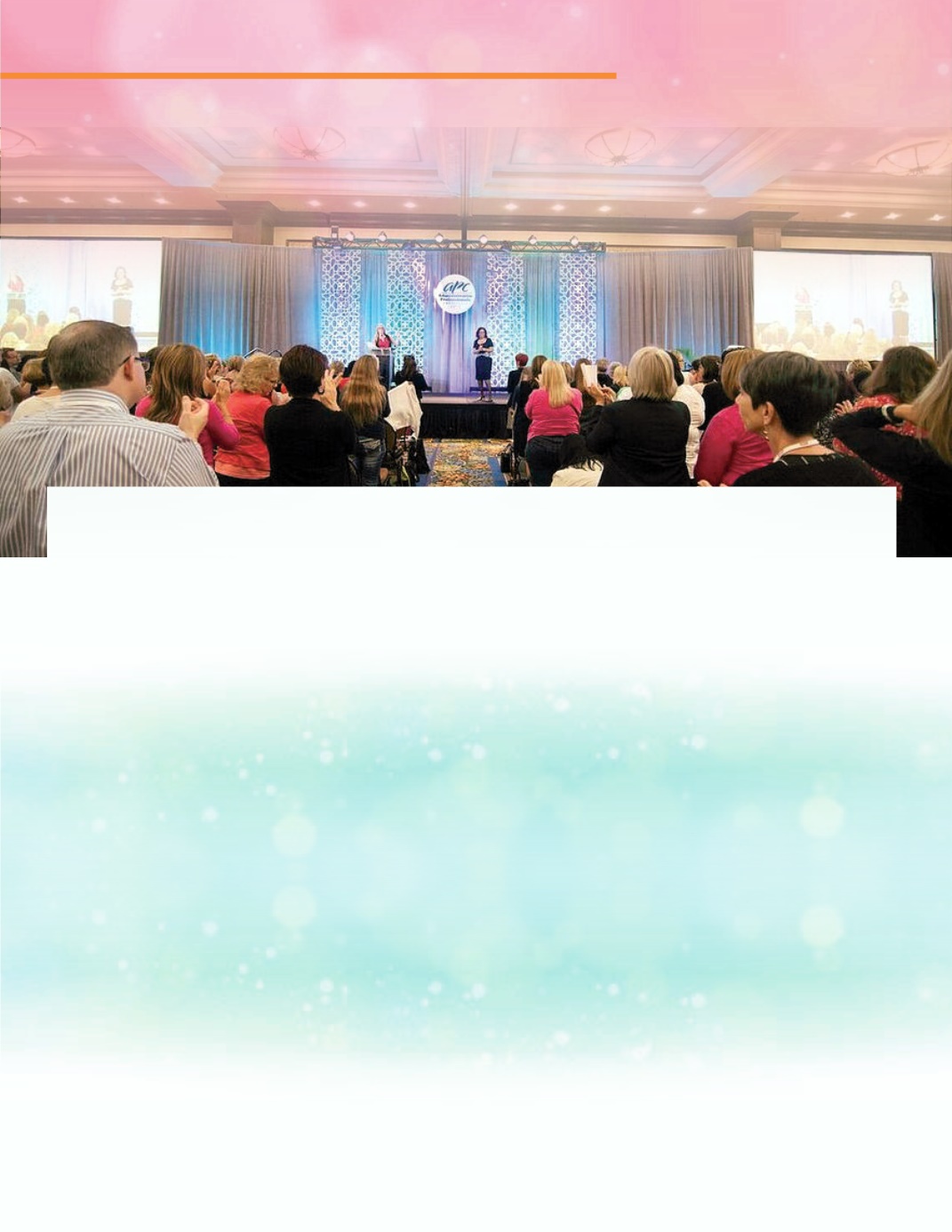 Tips for Becoming a Powerful and
Professional Executive Speaker
BY DELORES PRESSLEY
The key to evolving into a
powerful
and
memorable
executivespeaker is tostaycalm
and in control. The tips below
will support you in learning
to reduce nervousness and
deliver a powerful presentation
that will move your audience.
Take each tip and mold it to
your personality. Make it work
for your voice and style.
Tips for Preparing Your Speech:
Begin With The End In Mind
Start your writing with the
ending in mind. What is the
purposeof yourmessage?Once
you have this definitive point
prepared and an objective, it
should drive all else beneath it.
Hear Not Listen
As you write, think about how
your words will sound – not
how they read. Speaking is
always more finite and simple
than how a novel is done.
Without this crucial fact, your
speech ends up sounding
monotonous.
Brainstorm Your Keys
Key points should flow out of
your objective. Write these
down, individually, on slips of
paper and physically arrange
them in order. Consider this
order, and then possibly
rearrange them to create
natural links between each key.
This task creates flow.
Stories Add Power and
Uniqueness
Everyone loves a good story.
Some stories can be used
for almost any audience.
Tailor your story for your
particular venue and add
power and uniqueness to
your speech.
Involve Your Audience
I mean really involve them.
Grab a volunteer or ask a
listener to answer a question.
The rest of those watching will
identify with that one person
and each will feel as if they
were called upon.
On Stage Tips:
Know Your Content
Have your key message points
memorized
or
displayed
visually. These points will keep
your material flowing naturally
and jog the less familiar
statements out of you. If you
SOAR TO SUCCESS
/
J
une
2016
/
Personal Growth Strategies