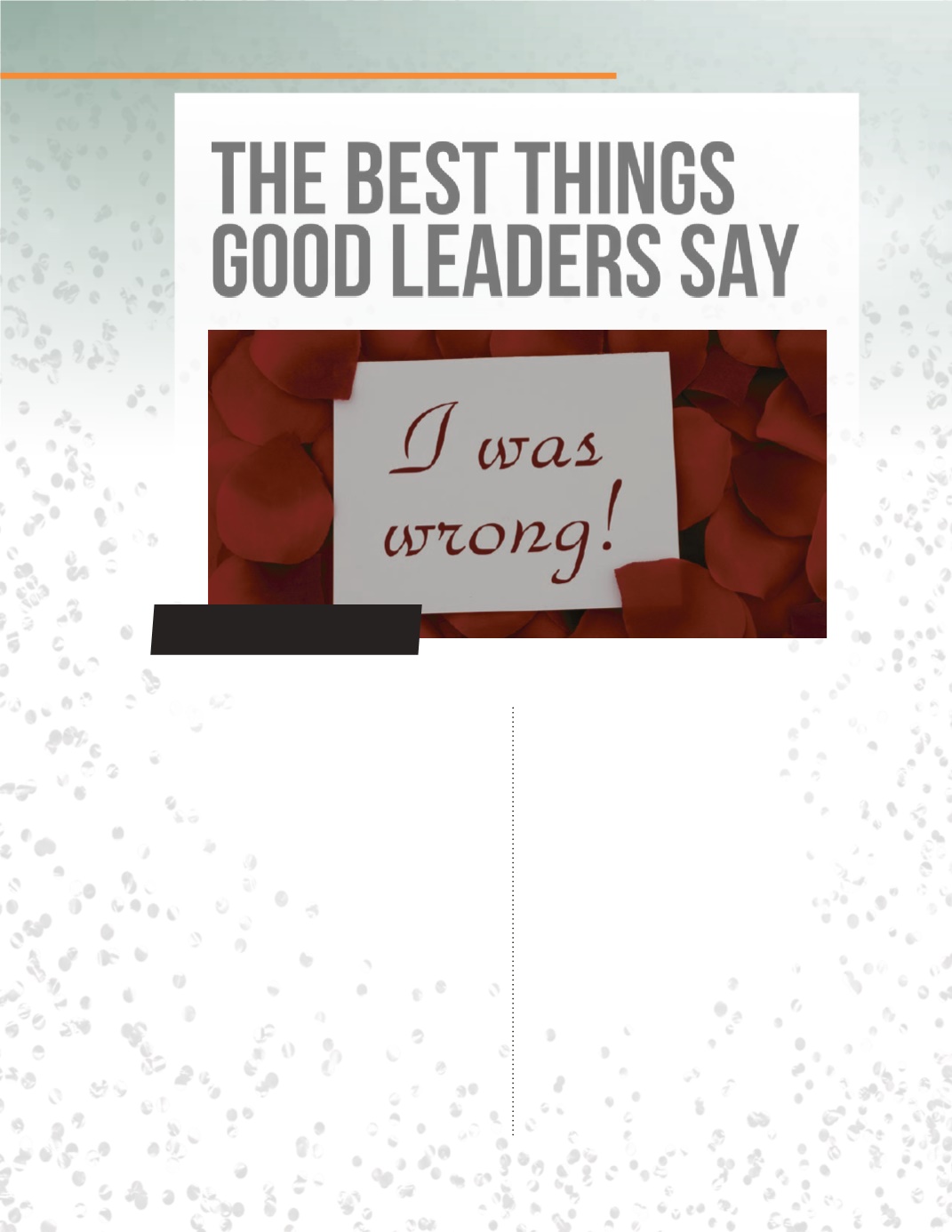 In basketball, the 3-point shot
has become an important part of
the game. In life, if leaders would
sometimes just say 3 words – I
was wrong – it could change the
perspective, drive, and development
of your entire team.
It takes a lot to admit when you're
wrong. You have to do some soul-
searching. After that, you've got to
be brutally honest with yourself.
What's more, you've even got to do
something that is often foreign to
you:
consider the other person
and their feelings
. This is what the
best leaders do.
Becauseyou, asa leader, understand
that admitting when you're wrong
not only helps you, but it will also
greatly help your team in at least
three major ways:
1: It Humanizes You.
When a leader admits that she's
wrong, it shows everyone on the
team that you're not above them.
Your team feels like they can
relate to you. You're someone they
feel comfortable having honest
conversations with.
2: It Will Help Your
Team Grow.
Members of your teamwill say, if you
can do it, I can do it too. These are the
kinds of habits that you want your
team to take on. This will create a
culture of accountability throughout
your team. Now team members will
hold each other accountable. This is
the good kind of peer pressure that's
missing in many organizations.
THE BEST THINGS
GOOD LEADERS SAY
BY ERIC J. WATTS
SOAR TO SUCCESS
/
J
une
2016
/
Personal Growth Strategies