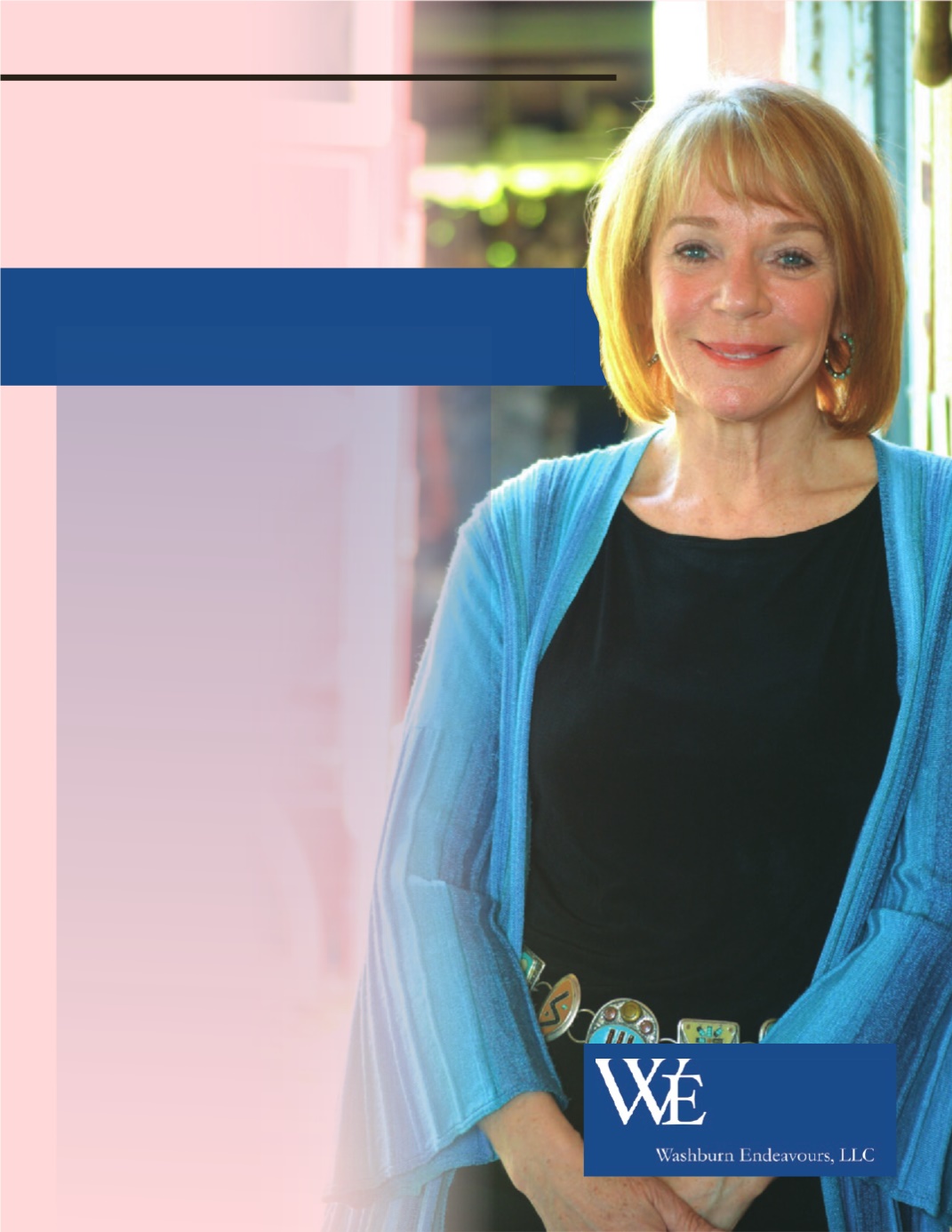 Joan Washburn was a driven results-oriented
corporate sales person before two major life
events stopped her in her tracks nine years ago.
For 27 years, she traveled every week of her life
– to at least 1 city, often 2. Looking back, she
realizes how she missed out on creating a life
outside of work. However suddenly, the company
that she currently worked for as a Vice-President
of Sales, Marketing and Executive Management
was purchased by a multi-national corporation
and she lost her job overnight. It was tough but
soon other job offers, to continue in her same role
but with a different company, were forthcoming.
As Joan was processing these new opportunities
yet another challenge occurred. A debilitating
illness, with only a 70% survival rate, forced her
to take time away from her career and reevaluate
her life goals. The illness required her to spend
time recuperating in a hospital which resulted in
plenty of time to think about what path she truly
wanted to take going forward.
While recuperating she pondered the question,
"What do I really Love doing? What do I really
WANT to do the rest of my career?"
JOAN
WASHBURN
FINDING CLARITYAND
BUILDING A LIFE ON
PURPOSE
SOAR TO SUCCESS
/
J
une
2016
/
Feature Article