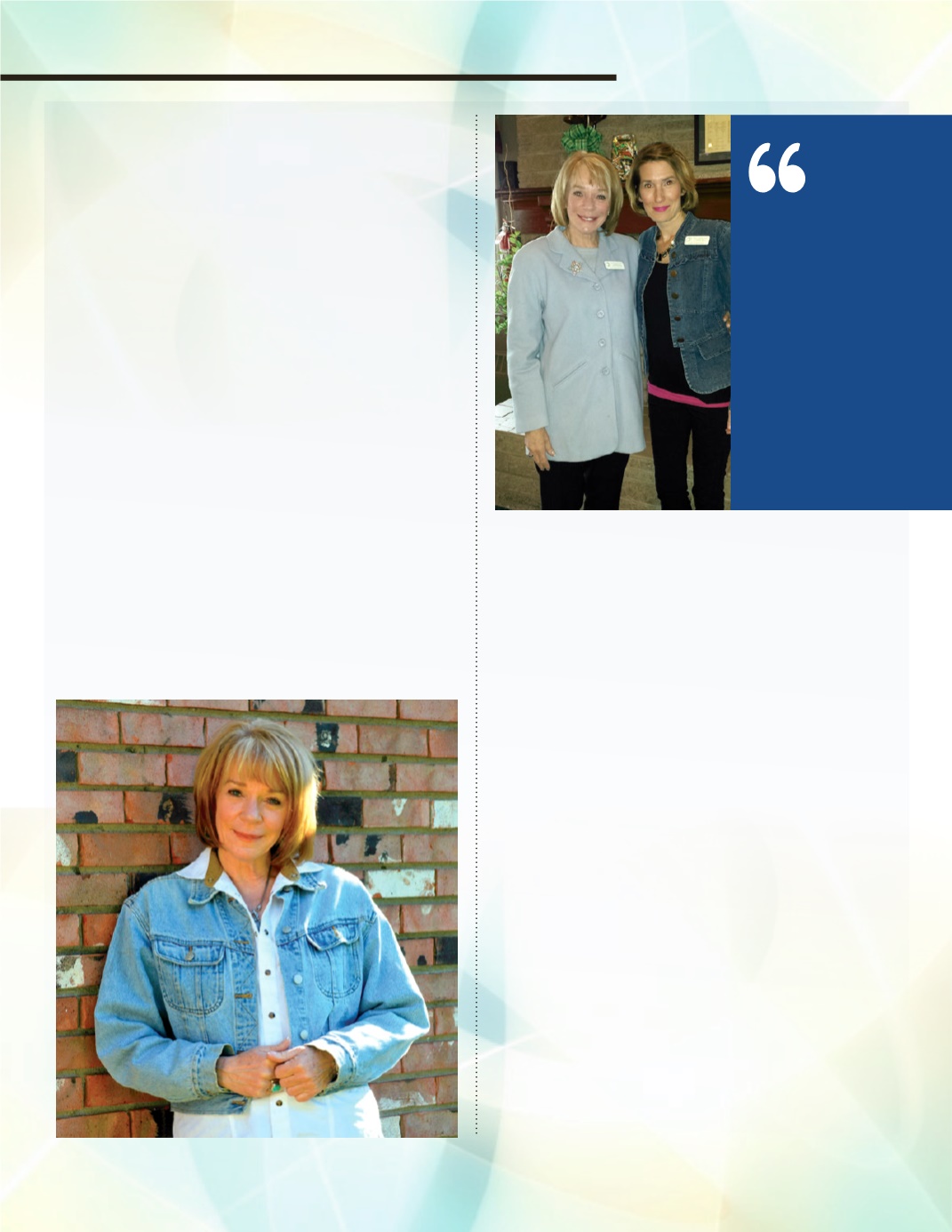 moment and sees there is a path to that dream
they've had for years. In her work, she supports
them as they begin to take the steps necessary to
make it a reality and, finally, celebrates with them
when they make it happen. She loves it when
someone goes from burnt-out to lit-up about
possibilities they didn't see before.
Joan said,
"I lovemywork, aswell as spending timehelping
my parents and riding horses with friends.
Recently on a walk, I was thinking about the
fact that no matter what is happening in my
life I feel like I am where I am supposed to be."
That's no surprise, since Joan is a strong believer in
having a crystal clear vision for your life and your
business. Hers involves what she believes is just
the right amount of business growth and personal
free time.
As Joan continues to live her vision and values,
one thing that she's done is put her professional
development trainings on-line to make it easy for
people from all over to access them. She loves
that distance is no longer a factor. They are self-
paced so her clients can enjoy them while relaxing
at home, with a cup of coffee. They all include
one-on-one or group coaching so she is with them
every step of their way to getting clarity on what's
important to them and conquering the obstacles
that are in their way. That allows them to get past
that place where they normally get stuck and quit.
Joan's personal experience has helped her realize
there is more to life that just a 70-hour work week.
When we asked for her definition of success, she
shared a new definition of success that she learned
from
Dr. Maria Nemeth w
hile training with the
Academy for Coaching Excellence.
"Success is consistently doing what you say you
will do, with clarity, focus, ease and grace. It's
not about how much money you make. That is
the definition of success that I work with and
bring to my clients." 
Joan's past corporate experience, training and
knowledge give her the expertise to help guide
business people in their operations. Plus, her
understanding of what really makes a person
successful in business, as well as life, makes her the
perfect coach for any entrepreneur or overworked
busy professional.
Joan urges everyone to
email her y
our biggest
challenge and, at no charge, she'll suggest a simple
I've caught myself
more than a
half dozen times
quoting Joan from
her Work-Life
balance training
when chatting
with other working
moms. Now
instead of venting
my frustrations,
I use one of her
tools and carry
on." KL
SOAR TO SUCCESS
/
J
une
2016
/
Feature Article