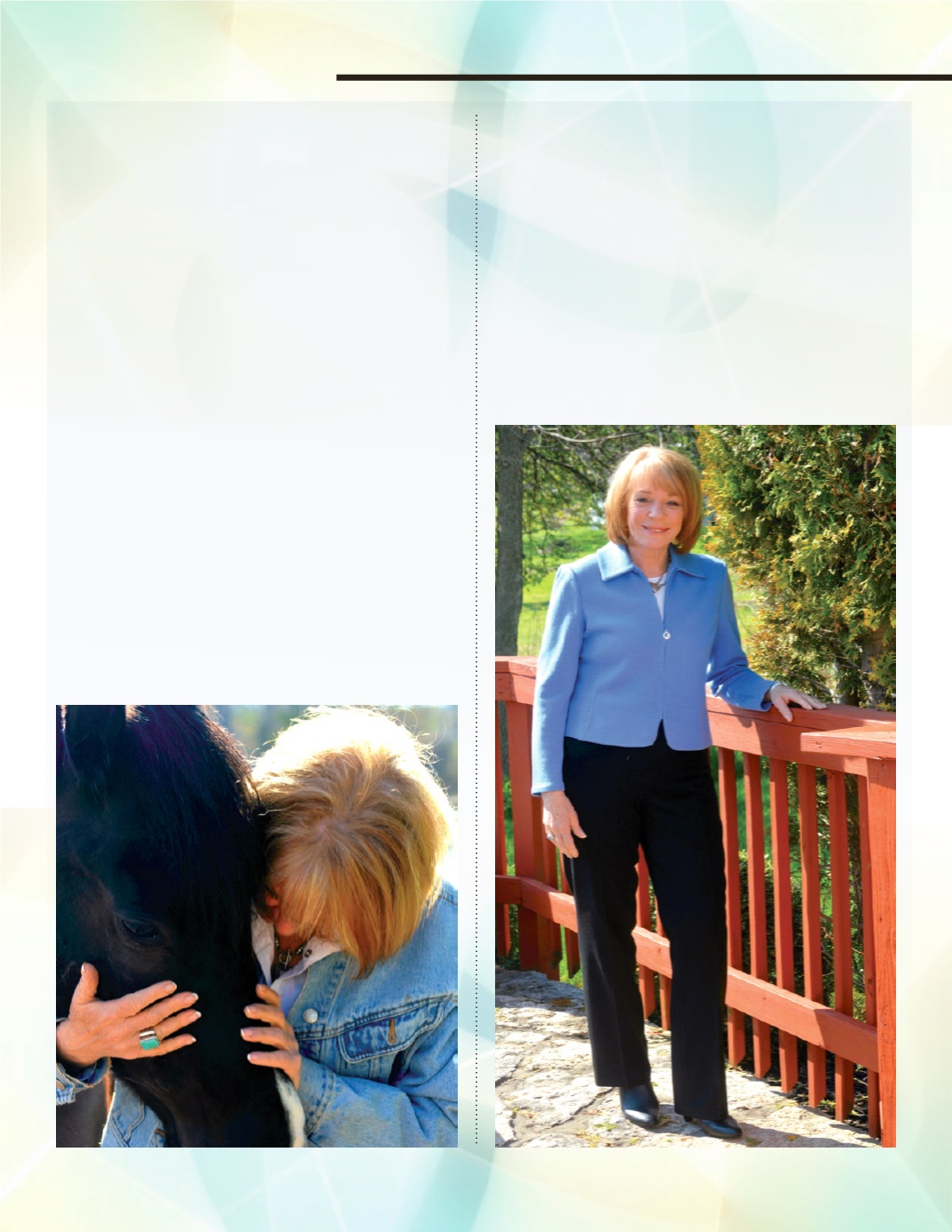 What she began to see was that the part about
her work she loved was coaching and training
new people. The people she hired, in her former
position, were technicians that she had to teach
sales, business planning and how to succeed in an
environment totally new to them. When she left
4 were Regional Vice-Presidents and one was a
National VP.
Obviously, she was good at her job and it was
something that she enjoyed doing. During her
reflection period, she realized that she couldmerge
her business experience with some new coaching
skills and help people in the same manner that she
used to in her corporate life.
The first step Joan took, nine years ago, was to
further her own training, which she did by earning a
degree from the
Academy for Coaching Excellence
(she is now also on the faculty). Her new education
combined with her past work experience became
the foundation for her own business, Washburn
Endeavours.
Joanmovedback toOhio. Shecurrently lives inahouse
she loves in a village on the south shore of Lake Erie.
It's 7 miles from her parent's farm, where she recently
built a stable to keep her 2 Tennessee Walkers.
Her business working with smart driven
professionals allows her to remotely coach people
from all over the country, hold training workshops
and webinars, deliver speaking engagements and
be in control of her time. Her clients typically want
to accomplish more but with less stress, to stop
feeling guilty about work-life balance and FINALLY
accomplish that goal they've had for a really
long time! That's something Joan understands
completely.
Joan has compassion for people who are as crazy
busy and driven as she used to be. She shared that
it's her greatest joy when a person has an AHA!
SOAR TO SUCCESS
/
J
une
2016
/
Feature Article